Park for free in Beer 2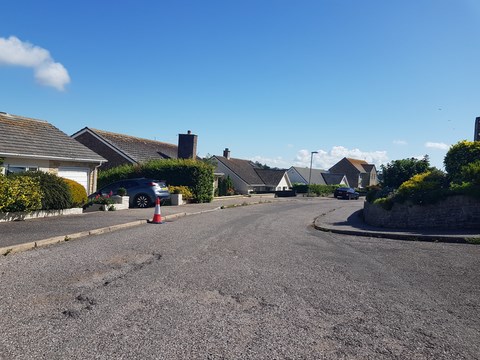 To find these two roads you should enter the village high street (Fore Street) and drive all the way to the end beyond The Anchor pub.

Passing the pub go up the hill until you read the "Give Way" (where Beer Head Car Park is in front of you) and turn right down Southdown Road.
On your left after around 200 yards is Southdown Close.
If you find a space the quickest way in to the village from either point is to continue along Southdown Road (downhill) to the T junction with Park Road / Clapps Lane and then turn right there which will take you in to the village. You will come out by The Dolphin Hotel near the main car park.
The walk down to The Dolphin is a little under half a mile.